We interrupt your regularly scheduled Christmas frenzy to bring you this simple dinosaur birthday party.  I have been known for going all out for my kiddos' b-days.  Not this year.  I am choosing to focus more on enjoying time with my family rather than slaving over the details.  I have to say it's hard.  I'm feeling the compulsion to go crazy, but I'm trying to resist.  Here's what I have done so far:
Instead of stressing over a cake that everyone would want to eat (Z requires a gluten-free cake), I decided to make "cookie cakes".  I baked two different sheet cakes in jelly-roll pans and used a dinosaur sandwich cutter to make the cookie cakes.   
I iced them with
buttercream
frosting.
And made some marshmallow fondant to make them look cute.
Simple egg invites informed our guests of the big event.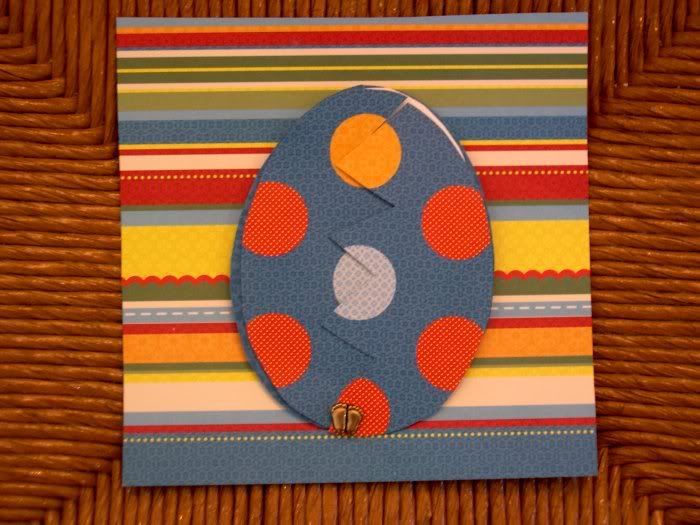 I didn't have any brads so I used baby feet pins. After all, this is a celebration of life!
A dinosaur made from pennant banner scraps decorates half the table while a cute
polka dot
tablecloth decorates the other half.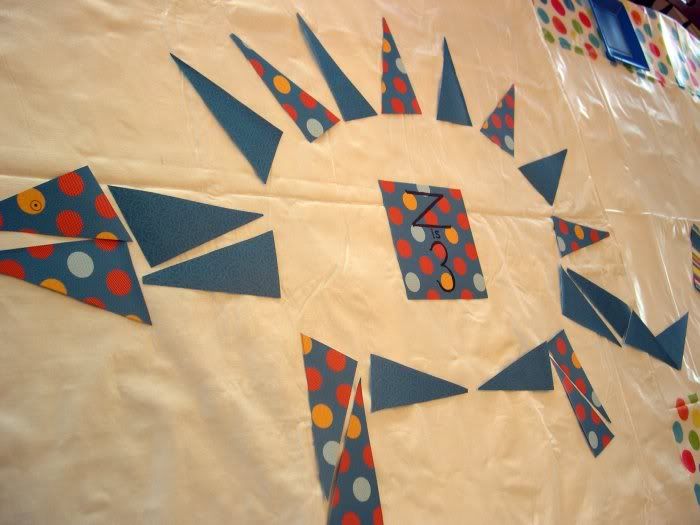 A simple pennant banner is used as the table's focal point. 
And I'm just including this pic below so you can see the view outside the windows!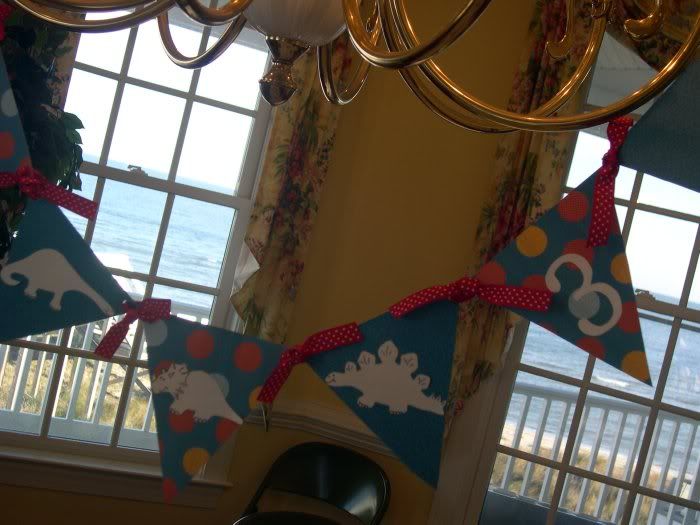 Daddy made dino balloons at the request of the b-day boy.

The T-rex is his all-time fav of course!

My little guy couldn't be happier with how things are shaping up for his birthday, and he doesn't seem to be missing all the extras. Sometimes simplicity takes the cake! Happy birthday baby!
If you stopped by, let me know.  I miss hearing from you!