I have extremely fair skin with a ton of

sunspots

, moles, and freckles.
I have been

sunburnt

to the point of blistering and peeling more times than I can count.
I have already had two basal cell

skin cancer

growths removed.
I have a positive family history for skin cancer with several uncles who have had

malignant

growths

removed.
My

dad

, a cautious medical doctor himself,

died

from skin cancer a few short moths ago.
I love wearing a

bikini

and romping around in the surf.
And let's just

get real

here…
tanned fat

and cellulite look so much better than deathly white fat and cellulite.
So I am currently on a

quest

for the perfect

sunless tanner

.
Here is where you come in my oh-so-knowledgeable readers. Granted, some of you are already blessed with beautiful brown skin and have no need for such products. The rest of us will try not to hate you! But to the rest of you, I need your help. I am looking for an over-the-counter self tanner that fulfills the following criteria:
Gives a golden tan that is not orange.

Stays on your skin and does not come off on your clothes or sheets.

Dries quickly without streaking.

Smells good before, during AND after application. (Must not smell like an animal just urinated on my leg. This is the MOST important criteria to me on the list! My husband hates me using self tanners due to the bad smell.)

Long lasting.

Reasonably priced.
A few of you have already weighed in on this incredibly important topic by tweeting with me this afternoon. (See what you're missing out on non-twitter'ers? Tweeps? Twits?) But before I drop a bunch of money on products, I want some others of you to weigh in.
Let's review the recommended contenders so far.
Vaseline Healthy Body Glow Jen says it is gradual, doesn't streak, doesn't rub off on everything, and doesn't smell bad. Sounds good! Appears to be priced around $8-$10.
L'oreal Sublime Bronze ProPerfect Self Tanning Mist This tanner came up in numerous online searches as being a good product with minimal smell. Jen recommends this one for an immediate color boost but warns that it will come off on sheets. Around $10.
Origins The Great Pretender She says it gives a nice natural glow, smells like mint going on, and doesn't smell bad later on. I couldn't find this product currently offered on Origins website, so it appears to be discontinued. You can still buy it online; however, I would be leary of buying discontinued beauty products. The active ingredients in tanning creams expire quickly.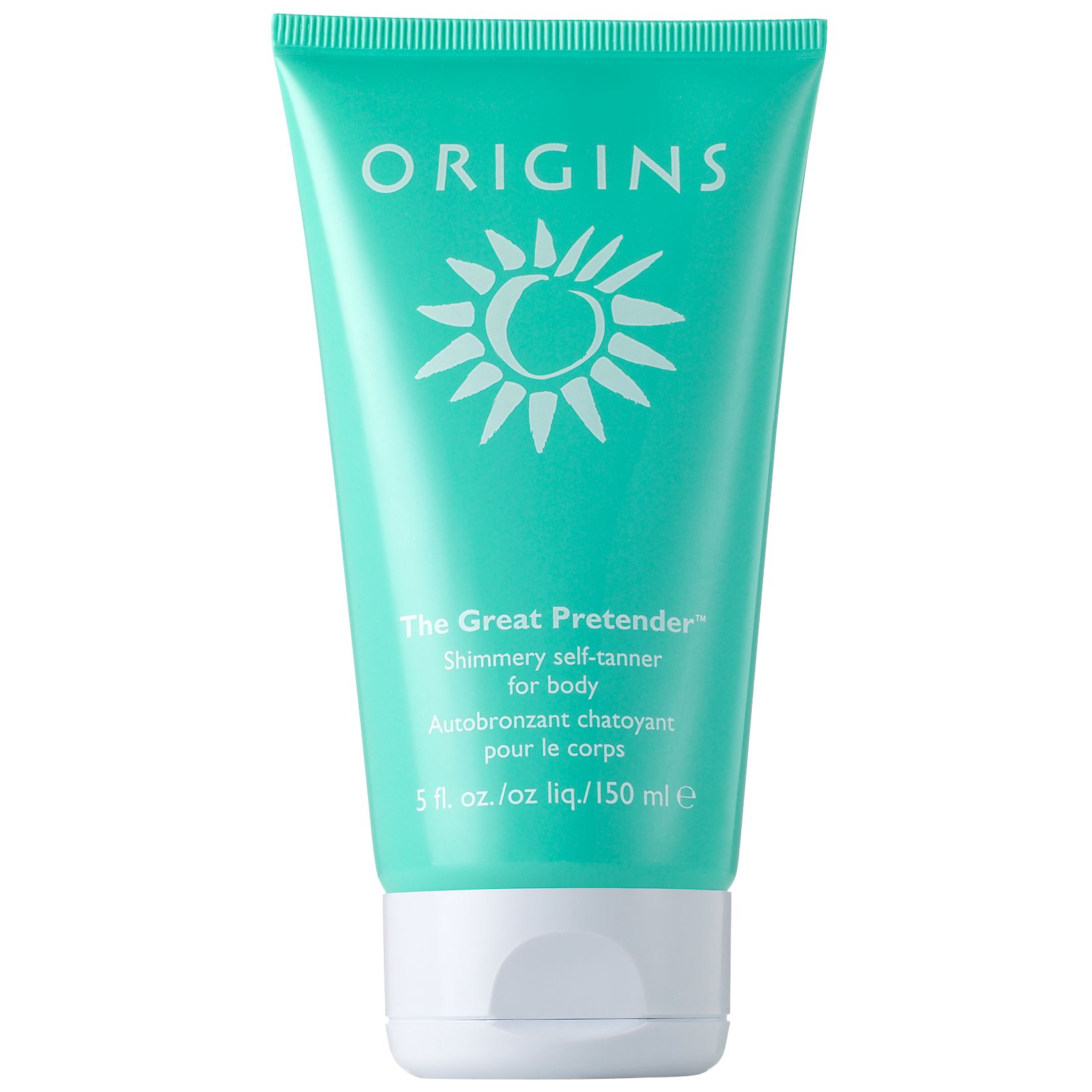 Bath & Body Works True Blue Spa Strike Gold Self-Tanning Lotion with Bronzer. Jen is a childhood friend and since she was three years old she has been one tan momma, so if this stuff works for her it should work for me! Cost $15.
Jen also recommends Victoria's Secret Beach Sexy line of tanning products. Cost $12.
Katy@Stitches by Katy
recommends
Neutrogena's Micro Mist Airbrush Sunless Tan
. Now this one
I
have actually used and the color, price, and consistency are all fantastic. But….ugh…the smell! On me, it smells like dog pee. Maybe my body chemistry just does not like self tanners, but this one smells so bad that Hubs won't sleep in the same bed with me if I use it. Not exactly what I'm going for here! Cost $8
Okay, I would be amiss not to mention my sponsor Bronzed Envy in this mix.
Tan in a Can gives you an instant tan and develops into a deeper tan with time. I don't have any personal experience with this product but Jenny@Our Thrifty Notebook won a giveaway not too long ago. Perhaps she'll share with us her experience with the product! Cost $24.
So please help a pasty white girl out! Have you tried any of these products? Any others you recommend based on

personal experience

? Talk to me.