**Edited to add: I am only linking up because Donna told me to ;). She said that a DIY haircut is worthy of a link!***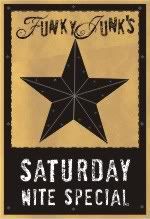 If you follow me on Twitter you already know this, but today I randomly and impulsively grabbed the scissors and hacked at my hair. I think it must be the grief. It's very Biblical you know. Although I thought putting on sackcloth and tearing my garments might be a bit overkill. (Sorry, just a little Bible humor for my fellow Jesus freaks out there.) I thought I looked kind of cute, but I stood corrected by my incredibly outspoken three year old. (He takes after me…..honest to a fault.)
Mommy, why does your face look weird now? What did you do to your hair? It's not pretty.
This kid also tells me that my eyes "don't look pretty without makeup." And yes, we're working on manners…and empathy, and he gets many time outs during the day for his sass. Anyhow, here is what I did with my scissors….
And speaking of scissors, congrats to
Country Wings of Phoenix
for winning all of that fabulous silk! We all can't wait to see how you cut it up and create something gorgeous with it.
Thanks to everyone who entered and thank YOU Tammy for allowing me to join in your 100 followers giveaway. Have a great weekend everyone. I don't know what the weather is like where you are but here it is in the 70's and I'm as giddy as a goat! (Not sure if goats ever get giddy, but I liked the alliteration. 🙂