Edited to add: Linked to
A Soft Place to Land
Mantel Linky Party 4/01/10. This is an old post from January when I was craving Spring!
I love to decorate my mantel. Even when the rest of my house looks like total crap, if my mantel looks great I feel better about my incompetencies. Sad perhaps, but true. In hopes that I'm not alone on this one, I thought it would be fun to host a weekly "mantelscape" party. Slap some things up on your mantel, take some photos, and let us ooooo and aaaahhh. It is that simple.
Each Thursday night, I'll put up McLinky for your mantel posting pleasure. It will stay open until Saturday, so join the party when you feel like it! As always, we do not discriminate against mantels on The Stories of A to Z. Previous posts, other people's mantels, and shelves made to look like mantels are all welcome!
So, do you want to see what I currently have going on with my mantel? Too bad. I'm going to show you anyhow. I have all these fun things kicking around my house from the wedding. See those gorgeous green bottles? I have about 60 of them! If I can figure out how to make that PB chandy with the green bottles, I'll let you know. Mmmm hmmm. My wheels are turning.
Speaking of Pottery Barn, did anyone notice how almost every single trend I outlined in
this post here
is in the January 2010 catalog? Guess we'll be seeing more nests, birds, and mercury glass this year!
To add some height to the right side of my "scape", I stuck a dollar store hurricane (left over from the wedding) on top of a candlestick. And I have to admit that I just love the little nests. They're cute.
After taking some pics, I felt my mantelscape could benefit from another layer, so I stuck a mirror behind my birdcage. I love how the mirrors give the illusion of more depth. Love. it.
All of the candles look so romantic when lit. They almost make me forget how frigidly awful it is outside right now. Have I told you recently that I hate winter? Like, passionately hate everything about it? Sigh. As I write this, I am sitting by my fireplace looking up at all that glorious green and the promise of spring….and I feel hopeful. Yep. Hope….in a mantelscape. This is one of the reasons I love to decorate.
Linking up with: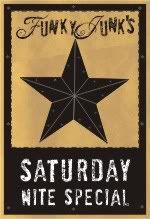 Okay, now it is your turn! Show me what you've got going on girlfriends (boyfriends?), friends! I am excited to see.