Sorry if I have been missing in action the past few days. I just returned from a Holiday blogging event with TJ Maxx/Marshalls which took place in Boston. It was so much fun, and I'm excited to share all the details with you soon! Stay tuned for some exciting sneak peeks into inventory offered in the stores next week (hint: starts with the letter "i" and ends in pad)!
In the meantime, I have decided to throw an impromptu linky party in order to compile the best of the best of last year's holiday mantels. Did you see that we only have a few short weeks to get ready for Layla's mantel party and then just days after that for all the rest of our holiday decorations and crafts? Yikes!!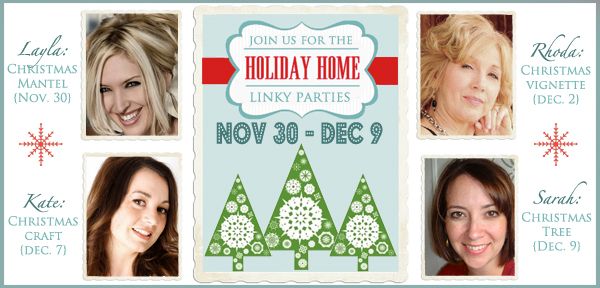 NOVEMBER 30th is the mantel linky. Oh my goodness, that is soon. We need some inspiration ladies, and we need it now! So here's what I propose:
Please link up last year's Christmas Mantel!
I will pick the best of the best of 2009 and highlight them in a separate post, so we will all be sure to have plenty of inspiration by November 30th. To start us off, I'll be first! Please forgive the incredibly horrible pictures of my mantel post. This was after all, pre-Canon Rebel era for me. Looking forward to seeing what you did last season!
Pssst. Check the top of my sidebar for THREE fab giveaways going on right now!