When I say the words "grocery shopping" which image below closest describes your feelings?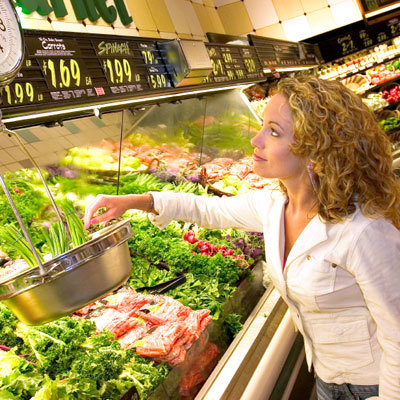 For most of us, especially those of us with small children, grocery shopping is NOT something to look forward to each week. However, if you follow me on facebook then you've heard me brag about my grocery store. I seriously LOVE my grocery store! Why you ask? Well a bunch of reasons, but hands down the main one is this:
You shop, we'll watch the kids! A convenient, free service that's available in 90-minute increments on a first-come-first-served basis. Children between the ages of 3 and 9 enjoy developmentally appropriate and entertaining play zones. Hours: 10:00 AM – 7:00 PM  
Did you catch that? FREE childcare for 90 minutes and my boys love to go! Seriously, Zephan has been known to cry when I come and pick him up because he loves playing at The Treehouse. My Giant grocery store also offers a cute cafe', free Wi-fi, grocery valet service, cooking classes, consults with a nutritionist, and on and on! Giant has caused me to completely rethink grocery shopping, and I must admit that it is almost delightful now.
As if all of this isn't good enough, Giant also offers a Shop from Home service. Shop From Home puts US in control of where we shop, when we shop and how we shop, and today I'm going to share with you how it works!
Step 1: Create your account online using your bonuscard so that you're sure to cash in on all of the bonus card savings then click "Order Online" and scroll down to "Shop from Home".
Step 2: Select your location for pick-up. The options are limited right now, but I'm told that they hope to roll out across the states of PA and possibly MD by the end of 2012
Step 3: Shop! I can browse items by aisle…
…or I can click on "Things I Buy" to see a list of items that I typically purchase. This feature is FANTASTIC for me. I have a health nut for a husband and two kids that eat gluten free. Sometimes it is hard for me to remember the exact brand name of everyone's favorites. Here, they are right in front of me and with a "click" they are in my cart!
But what about produce you ask? I can tell them exactly what kind of bananas I want! Make that 2 yellow and 3 green please. There is also an area for comments so you can communicate with your personal shopper and let them know that brown spots on your peel aren't acceptable. Do you feel like a diva, or what?

I have to say that when I shop online I typically save more. That running total amount on the sidebar helps keep me in check! When I'm finished, I just click checkout and pick a time that I plan on picking up my groceries from the store. They do require a four hour notice from cart to pick-up. During my scheduled time, I drive up to the drive through area and my personal shopper goes over my order with me, takes my payment and any coupons, and loads the groceries for me. How fantastic is that???
Want to try it? For a limited time, the Shop at Home service is FREE (and after the promotional period it is $4.95 per order). If you live near the Giant at Willow Grove, PA, the Giant in Camp Hill, PA, or the Stop&Shop in Chelmsford, MA, then you are a lucky ducky! You can also receive $10 off of your $50 online order by entering promo code: PUPSO10 upon checkout (this promo code is only available in the PA locations).
Disclosure: I received a Giant giftcard to try out the shop online program. All opinions and thoughts are always my own!