I adore free stuff! Can I get an awwwwww yeah baby? Just in case I have some fellow cheapskates out there, I thought I would pass along some of my recent free finds. As of this post, all of these links are still offering free stuff. If you click on them and they are all out, sorry! Supplies for free things run out quickly, so act fast.
Free Starbucks Coffee at Barnes and Noble. Click on the link for the directions on how to score your drink. It involves downloading an app.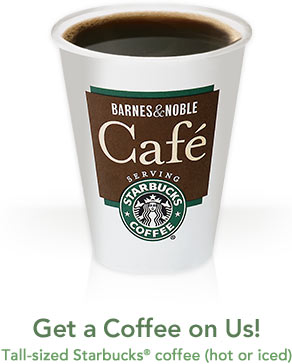 Speaking of Starbucks, Costco members can get a free sample of
Starbucks VIA Ready Brew
and those who shop at Walmart can get a free sample
here
. I am skeptical. Instant coffee seems
ewy
to me. If you try it, let me know what you think.
After all of that coffee drinking, you might need these! A free sample of
Crest 3D Whitestrips
can also be found at Walmart.com.
Twilight fans, for a limited time you can read Stephenie Meyer's
The Short Second Life of Bree Tanner
online. If you are saying,
uh…who
? You're not alone. Bree was a minor character introduced to us in Eclipse as a newborn vampire. This is a novella that goes into more detail on the newborn vampire army.
That is all I've got for you today. If you know of something else that is currently free, share it with us in the comments!