Boys' Room Reveal by Amanda Carol at Home.
Son's Soccer Room by A Brit of Happiness.
Kids Locker Storage by PB&J.
Pink Dresser Makeover by My Fabuless Life.
Shakespeare Sonnet Table by Cheltenham Road.
Duct Tape Dresser Drawers by Lattenene's Cup of Chat.
Spring Time File Cabinet by Little House in the Big D.
$60 Bathroom Makeover by Thrifty & Chic.
Pink & Blue Bathroom Makeover by Scrap Me Baby.
Sink Skirt Tutorial by The Tall Chick.
Anthro Candlestick Knock-off by 5 Days 5 Ways.
Bloom Pillow tutorial by Creatively Living.
Thibaut Inspired Stenciled Wall by Just the Bee's Knees.
Sliced Wood Wall Art by Little Things Bring Smiles.
Faux Roller Shade to Roman Shade tutorial by Imperfectly Polished.
Photoshop Tips & Tricks by How to Nest for Less.
Aperture Tutorial at Sew Rockin.
How to Take Pictures of Yourself by Faith, Trust, Pixie Dust.
How to Get a Designer Look on a Budget by Visual Eye Candy.
How to Save Your Picnik Sticker Favorites by Living, Laughing & Loving.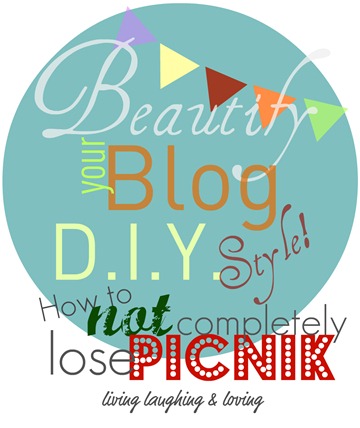 10 Creative Uses for Baking Soda by Clean & Scentsible.
There was soooo much inspiration this week, I very easily could have done a third Tutes & Tips Not to Miss post! You all are amazing and your creativity makes my heart sing!! See you tonight at the party :).