I thought I would share with you my kitchen backsplash inspiration file.  Not that we have money for a backsplash right now, but a girl can always dream.  When I asked for kitchen paint color opinions, my friend
Chris
was the only one that said, "Here's what I'm thinking for your paint color…backsplash."  Love her.  It's a true friend that will answer your question with one you didn't even ask!
I love the look of a backsplash.  I would love to have one.  But one problem…it is such a commitment!  You cannot easily switch out a backsplash when you tire of it, and I am so very fickle.
(Disclaimer: I am so sorry that these pics don't have image links to them.  Naughty, naughty me.  I didn't save them all and am too exhausted to hunt them down. Forgive the bad blogger etiquette.)
So, let's explore some backsplash options together shall we?
I am a fan.  I love this look and it makes me really, really wish that I would have pushed for halogen lighting under the cabinets.  
The stacked stone feels homey and organic to me without looking "decorated".
Stacked tile
is nice too, but has a more decorated and ornate look.  I worry that if I went this route it would be more like a fling.  Not sure I'd still love it in the morning.  
Sorry stacked tile.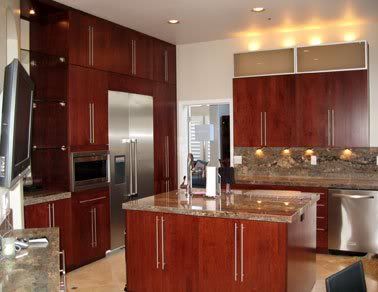 I like this look a lot.  The medallions on the tile are a nice touch.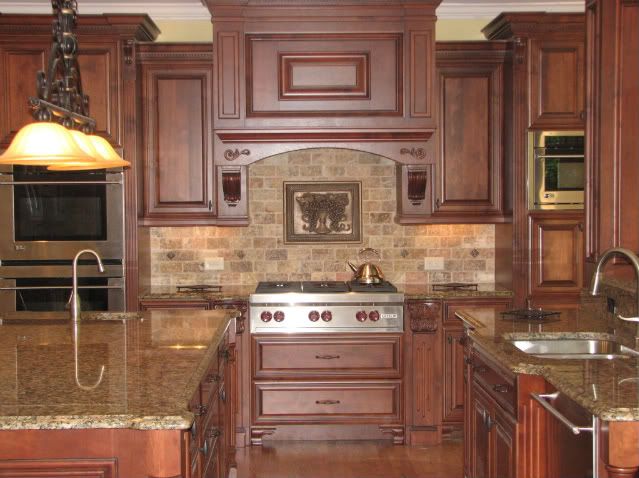 This looks beautiful as well, but again, not sure I could marry it.  Just dinner and a movie with a kiss goodnight perhaps :).
This kitchen reminds me of my own with the black granite countertops and maple cabinets.  I do not like the granite as a backsplash.  It is too dark for the look I'm going for.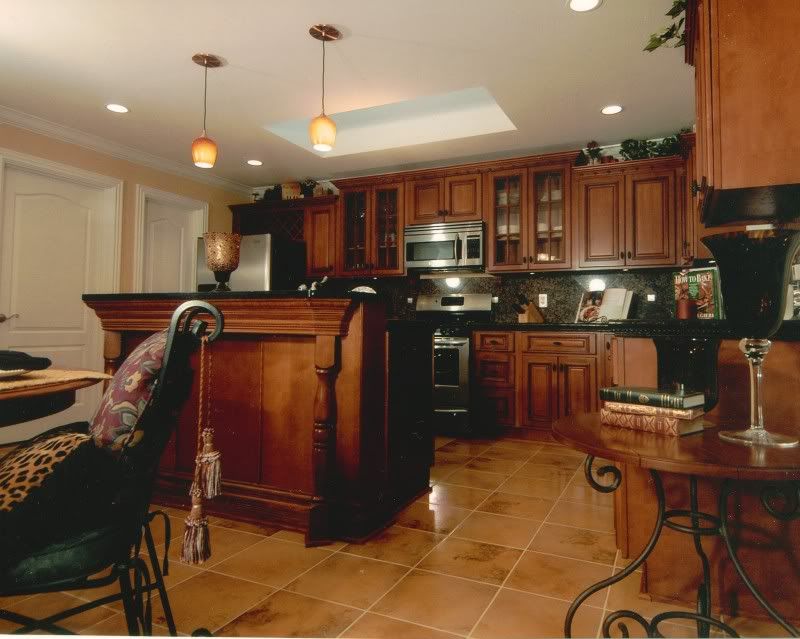 I love this look below.  It makes me want to go paint some of my cabinets black!
I am sort of surprised that I don't like this at all.  Slate tile usually appeals to me, but not here.
Nope.  I wouldn't even give my number out to this one.  I don't like it.
Oooo, I like this one a lot.  I think I would like it even better without the medallions.  The lighter color appeals to me too.
Hmmmm, I like this too, but I think I'd get sick of the diamond tile border.
Going with a bigger tile is cost effective, but I don't like the look.  This one below isn't doing anything for me.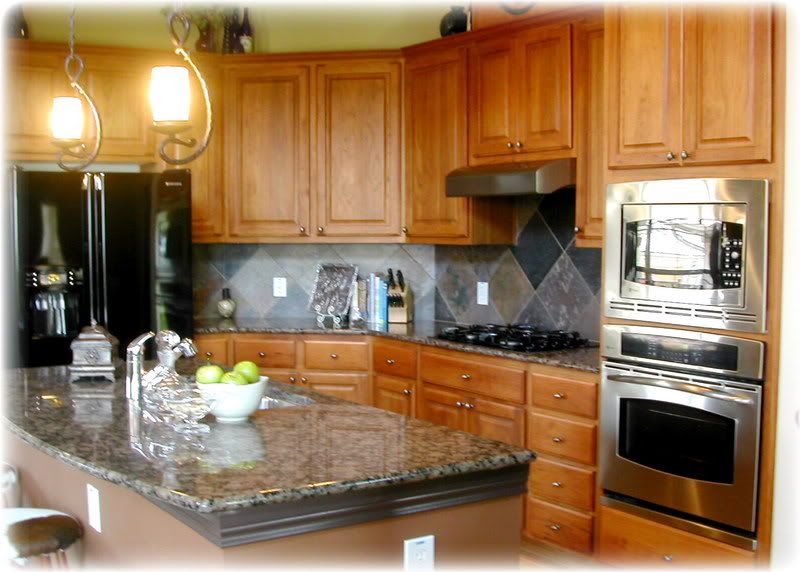 This is simple.  I like it.
I'm not crazy about the black diamonds below. I would be tempted to do the exact same thing to try and pull my black granite into the mix, but I don't think it was necessary.  I would like it better without them.
This looks modern and I like it.
Wow.  There is a lot going on here and I don't think I like it.  The basketweave tile is beautiful, but this looks too busy to me.
This is nice.  I think the lighter backsplash is calling my name in the future!
What do you like in a backsplash?  Stacked stone, stacked tile, tile, granite?  Talk to me.  I can use the distraction right now ;).