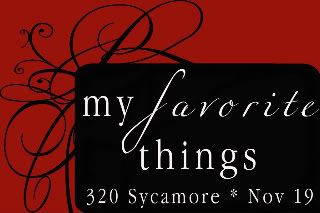 I don't know about you, but I always like to see what other people are wearing and eating and in general consuming.  I am too thrifty and practical, and frankly too poor, to afford much of anything on this list.  However, it is fun to window shop for the finer things in life, right?  I thought you might enjoy a glimpse into my Christmas wish list.  Come dream with me.
1.  Dinner at
Buddakan
in Philadelphia.  When hubby and I had no children and were making twice what we're making now, we had the pleasure of dining at several of the
STARR restaurants.
 If you ever get the chance, I highly recommend you do the same!  Buddakan was my favorite of the bunch.  For your appetizer I recommend the Lobster Crepes, for your main course I recommend the New York Strip, and for dessert the Chocolate Bento Box.  Amazing. 
2.  Dark Chocolate Bordeaux by
See's Candies
.  I am all about the dark chocolate and Mrs. See's rocks.  These are my favorite.
3. Glass Apothecary Jar with Spigot by
Brylane Home. 
You could spend up to $300 at Horchow for one of these babies, but I think you'll soon be able to find them for a much more reasonable price.  These are a fantastic alternative to a punch bowl.  I love them.
4. Williams Sonoma Essential Oils Collection, Spiced Chestnut.  This stuff smells amazing and reminds me of chestnuts roasting on an open fire.  Not that I've actually ever smelled real chestnuts roasting, but I bet they smell fantastic…just like this soap/lotion combo.

5. Italian 1000 thread count sateen sheets by Restoration Hardware.  I won't spend over $39 for my complete sheet set and I won't settle for less than 450 thread count.  I typically do well at TJ Max or Gabriel Brothers.  I'm not sure I would ever get out of bed with this high of thread count!

6.  Drop waist belted wool coat by
Victoria's Secret. 
My hips are probably too big to pull off this look, but I really like the drop waist look.  And cream is one of my all-time favorite winter colors.
7. Winding Ruffle Boots by Anthropologie. I would NEVER pay this much for a pair of boots, but these make me wish I had money to throw away.  Just look at that cute little ruffle that curves around and trims the top.  I love them.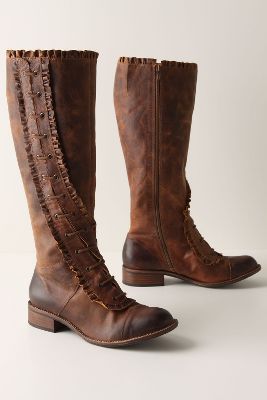 8. Peacock Gypsy Tote by
Serena & Lilly. 
If you don't yet subscribe to Serena & Lilly catalog, you should.  They have great design tips and gorgeous home furnishings.  They specialize in babies and kids but have recently branched off into adult home decor as well!  Lucky us, huh? The entire catalog is filled with eye candy.  This peacock bag below was made for me.  Oh, you like it too?  Too bad.  It's mine.  The price tag, however, not so much for me.
How about you?  Do you have a great item to share?  Show me a link to something on your wish list so we can dream together!  Any food, clothes, home,
chocolate
items you want to introduce me to?  Please do tell!